NFT Recap
Last week in NFTs
Sushiswap
continues building out their NFT platform, Shoyu
When the platform launched in early 2020, Sushiswap was merely a fork of Uniswap; meaning the platform's core utility was enabling users to swap between tokens. While I'm skipping some messy details of their early days for brevity's sake, they've grown into a legitimate and well-respected platform. Sushiswap has become an absolute powerhouse and a one-stop shop for DeFi.
To date, Sushiswap has $2.52 billion dollars worth of funds locked up on their platform. Total trade volume has exceeded $89 billion, and there are 1,417 token pairs users can swap between. These numbers are significant, but the big picture for Sushiswap is still being overlooked…
Since inception, the platform has expanded beyond swaps and into several different product categories. The most exciting, Shoyu, we will discuss momentarily.
To briefly highlight everything that Sushiswap has built in the last year:
AMM (Automated Market Maker) - allows users to swap between tokens.
Kashi - Allows users to lend tokens & earn interest, or borrow tokens to speculate on price.
Bento Box - Platform-native applications. Projects still to be revealed.
xSushi Staking - $SUSHI holders that lock up their tokens ("stake") are paid dividends. The Sushiswap platform generates fees, which are used to buy back $SUSHI tokens, which are then re-distributed to $SUSHI stakers.
Onsen - Incentivized "yield farming." Essentially, you can add liquidity to different "pools" of tokens, which allows others to swap between those token pairs.
Miso (not shown above) - New projects can fundraise (launch their token) in a provably fair manner. These launches can occur as Dutch Auctions, Crowdsales, or Batch Auctions. All of these models prevent front-running.
So…what does this have to do with NFTs?
Well, the next feature Sushiswap will be rolling out is Shoyu - an NFT platform. Few details have been released thus far, but for a sample of what we can expect, I pulled this from their GitHub:
While it is TBD what NFT projects will debut on Shoyu, I do think the platform has the potential to attract a unique set of consumers.
More details to come this week…I will keep you posted.
---
NFT platform SuperRare and auction house Bonhams join forces for an auction that ends on June 30th.
You can view the pieces & current bids by clicking the link in the tweet below.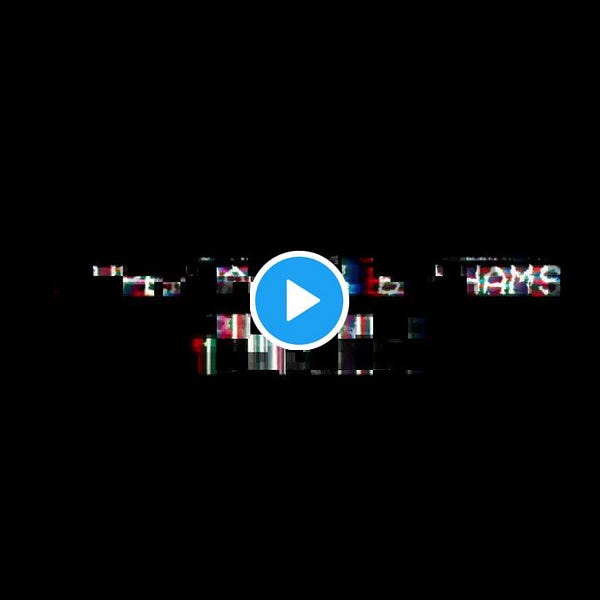 ---
FEW UNDERSTAND
Many still think NFTs are a passing fad. "It's a cash grab. They're worthless JPEGs. I can just right click and save."
The criticism is not totally unwarranted. The overwhelming majority of today's NFTs will likely carry no weight as the NFT landscape pushes forward. Those in the trenches, however, understand where this is going.
The following excerpts have been pulled from a blog post by Cooper Turley, the founder of several major crypto projects on the forefront of the Web3-enabled "creator economy":
——
Why crypto is becoming the "port of entry" for all internet media.
"To many, NFTs look like a new tech toy, a soon-to-burst bubble. And while it's true the money being spent on digital art and crypto collectibles has been fast and flashy, their utility stands in sharp relief to the way platforms enable creator monetization today.
I believe we are well on our way to NFTs becoming the "port of entry" for every piece of media on the internet. This includes the 2D audio/visual and text-based work of the web, and the emerging 3D work that will encompass the metaverse of games and virtual worlds of tomorrow.
What I believe will pull this future forward is the fact that the business model enabled by NFTs is better for every stakeholder involved: creators, their audiences, and developers can all make more money in a marketplace built around true digital ownership."
—-
Is there value in owning digital art?
"A common critique is that because digital art and digital collectibles can be copied, they don't carry much value. But NFTs introduce a new possibility that enables true ownership to exist while a work continues to freely circulate online.
The more a file is shared and seen online, the more cultural value it accrues. Consider the mass production of posters and t-shirts of Warhol imagery. With increase in notoriety, the concept of owning the canonical work becomes more thrilling, and more a marker of social status. It can also drive up the value that can be derived from reselling the work should its notoriety increase after purchase. NFTs enable collectors to reap most of the benefits of owning a physical work of art, with the added bonus that their collection can be freely shared across the internet without limitation—and thus accrue more value with wider distribution.
And its not just art. The growing universe of crypto collectibles, game assets, digital fashion, skins, and more blurs the line between art and programmed utility."
—-
In another blog post, he discusses the utility of NFTs, how communities are built around artists and their NFTs, the significance of those communities, and the future of curation in the NFT space.
—-
I hope you found this helpful. I'll send out another update on Thursday.
Josh